AIMS
NATIONAL SCIENTIFIC MEETING
21 -23
AUGUST 2024
---
ADELAIDE
CONVENTION CENTRE
On behalf of AIMS, I would like to invite members, students, trade and colleagues to join us for the National Scientific Meeting in Adelaide, South Australia from 21st-23rd August 2024. This will be our first face to face national scientific meeting post pandemic to allow more interaction, networking and collaboration. By listening to talks, viewing posters and discussing new ideas can improve your knowledge and awareness of advances in medical laboratory science. The face to face interaction offers exchange of experiences with other colleagues helping you to improve practice in your own laboratory. We will welcome back our trade partners to display up to date technology to allow conference participants to learn the new advances and initiatives. This will also be an excellent continuing educational opportunity to obtain CPD points towards your APACE certificate and certification. There will also be opportunity for touring destinations in South Australia to appreciate its natural landscapes.
Professor Denise Jackson
President, AIMS.
Registration
AIMS Member
Non-Member/Corporate
Student
Retired
Day (no social events)
Earlybird
$960
$1,160
$650
$750
$350
Full Registrations includes attendance to Conference Sessions, Catering, Welcome Reception and Conference Dinner.
Day Registrations do not include Social Functions.
Mark Shephard
Founding Director of the International Centre for Point-of-Care Testing at Flinders University.
Christopher McCudden
PhD, DABCC, FACB, FCACB
Local Organising Committee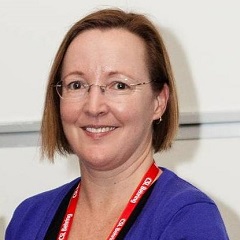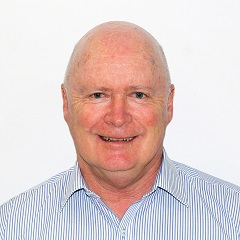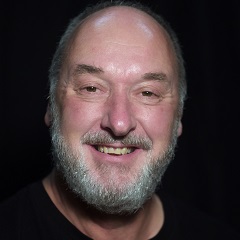 Neil Horton
Committee Member
Donna Rudd
Committee Member
Robyn Wells
Committee Member
Interested in Sponsoring?
There will be a number of opportunities for organisational branding and recognition both in the lead up to and during the Conference.
For further information, please contact Rebecca Gabriel (Sponsorship and Exhibition Sales Manager) via rebecca.gabriel@aomevents.com
The Conference will be held at the Adelaide Convention Centre (ACC). The ACC is conveniently located in the heart of the city centre and nestled within the beauty of the Riverbank Precinct, just 15 minutes' drive from Adelaide Airport.
The Adelaide Riverbank Precinct is a hive of activity and where the city's cultural, sporting, education, medical, conference and entertainment zones merge, making it Australia's best connected business events precinct. It is also a short walk to international and boutique hotels and accommodation. Public transport, the Adelaide Railway Station and taxi ramps are also at the Centre's doorstep.
For more information, please visit the Adelaide Convention Centre website here.
Adelaide offers all of the benefits of a large international metropolis without the problems of a huge city. Add its Mediterranean climate, ease of access, affordability, quality accommodation, excellent shopping options, and it's easy to see why conference delegates refer to Adelaide as "the perfect conference city".
Adelaide is the perfect opportunity to relax and play. Discover the local gourmet food and famed regional wines. Enjoy fun social events and adventurous outings.
The unique wildlife parks, clean beautiful beaches, vibrant cafés, great dining, riverboats and dolphin cruises make Adelaide a great family holiday destination.
Description
Room
Terms and Conditions
Description
Our accommodation in Adelaide's CBD is design-led and modern. Choose from 329 guest rooms including 20 spacious suites. It's centred around creating the perfect retreat for work and rest. Take in impressive views of the city and the Adelaide Hills. Wake up feeling rejuvenated with the East End, North Terrace, and Rundle Mall right at your door. Connect and charge with ease while you conquer some work or simply unwind. Balance your stay in the Adelaide CBD with a comfy room, superb dining and an open-air retreat for an unrivalled after-work power down.
Seamlessly shift from business to leisure and back again, at Crowne Plaza Adelaide.
Room
Terms and Conditions
Description
Room
Terms and Conditions
Description
The Grosvenor Hotel Adelaide is an economy hotel superbly situated on North Terrace in the heart of the city, close to Adelaide Convention Centre, Adelaide Oval, Adelaide Festival Centre and Rundle Mall shopping precinct. Offering a wide range of rooms & suites makes this the ideal choice for business & leisure travellers. Facilities include 24 hr reception, complimentary WiFi and parking available.
Room
Terms and Conditions
Description
Room
Terms and Conditions
Description
Oaks Embassy offers contemporary serviced apartments in Adelaide's vibrant west end. Combining stylish apartments with the comfort of first-class amenities and facilities just a short walk from the Royal Adelaide Hospital, Oaks Embassy is an easy choice for travellers looking to stay in central Adelaide with easy access to local attractions and hot spots. With an onsite Coffee Club for your convenience, Oaks Embassy offers everything you could want from accommodation in the Adelaide CBD.
Room
Terms and Conditions
Description
Room
Terms and Conditions
Description
Oaks Horizons is a spacious and stylish apartment-style hotel conveniently located on North Terrace in the heart of Adelaide's CBD, opposite the Adelaide Convention Centre, Sky City Casino, Royal Adelaide Hospital and The Adelaide Oval. Choose Oaks Horizons when seeking a serviced apartment in the Adelaide CBD and enjoy the best that the South Australian capital has to offer.
Room
Terms and Conditions
Description
Room
Terms and Conditions
Description
In the heart of Adelaide's cultural precinct, The Playford brings together a rich tapestry of South Australia's food, wine and artistry with a passion for service excellence and genuine hospitality. Spoil yourself with a stay at Australia's most awarded boutique hotel. Indulge in the luxury of our elegant rooms and suites while you explore all that Adelaide's arts, cultural and entertainment precinct has to offer.
Room
Terms and Conditions
Description
Room
Terms and Conditions
Description
Sofitel Adelaide is perfectly positioned in the heart of the CBD and is an easy walk to some of the city's most popular tourist attractions including Rundle Mall, Adelaide Oval, Adelaide Festival Centre, River Torrens, the Art Gallery and more. Sofitel Adelaide is a convenient 15-minute drive from Adelaide Airport and is surrounded by easily accessible public transport. South Australia's famous wine regions, Adelaide Hills and Barossa Valley, are only 30 minutes and 50 minutes away respectively.
Room
Terms and Conditions
Description
Room
Terms and Conditions
Description
From the moment you take in your expansive view of Adelaide's historic parklands, you'll know you're in a place unlike any other. Each of our 138 guest rooms offers contemporary design, enhanced by custom furnishing and in-room technology. Every part of your experience has been carefully considered, from your welcome drink on arrival through to thoughtful extras included in your stay.
Room
Terms and Conditions
50% off general admission bookings including: The d'Arenberg Cube General Admission Salvador Dali at the d'Arenberg Cube Group Tasting (5-10 people) https://www.darenberg.com.au/tasting-room/ This is redeemable with the promo code EVENTGuest for online reservations, or by quoting the promo code when booking over the phone or email. 25% off The Blending Bench https://www.darenberg.com.au/blending-bench/ This is redeemable with the promo code BLENDGuest for online reservations, or by quoting the promo code when booking over the phone or email.
Escape to the Adelaide Hills and try wines & Fig Gin at Glen Ewin Estate with their Signature Tasting Flight for only $15pp (usually $25). This 180-heritage listed property is a South Australian 'must-see' destination, only 25 minutes from the CBD. Formally a jam factory, the Estate now boasts two event venues, a restaurant, private temperature-controlled cellars, commercial storage and a 12,000 fig tree orchard. Groups welcome, bookings required, nibbles available if pre-arranged. Use code AIMSDEAL24 when booking!
"Our Farm is where everything began over 40 years ago. And, humble though it is – I never tire of the surprise and delight I see on peoples faces as they come through the front doors and reslise we are sitting on the side of a dam. Everyday, when I walk in, its like coming home – and I know I will never lose that feeling. The Farm will always remain in our family as our special place that we love to share with visitors. Visitors can see the vast array of delicious products all under one roof. A stroll in the fresh are with our 'Farm Walk' that begins around the dam that is such a haven for local birdlife, or catching sight of the native turtles in the dam. Enjoy one of the many farm experiences in the Farm Shop, take part in a cooking class with Executive Chef, Tim Bourke and lunch in my daughter's ever popular The Eatery Restaurant. Enjoy your visit" - Maggie Beer